Very often those leading or working in toxic workplace cultures are unable to see things how they really are. Bad habits and behaviours are so deeply ingrained that the individuals involved no longer notice. Or if they do, they make excuses "That's how he/ she is" or "that's the way we do things here." 
Then there is a crisis or a disruptive event that exposes a way of working for what it really is.  It might be a significant error of judgment with extensive fallout bringing a demand for third party accountability. We saw this in a multitude of recent scandals: the President's Club, Oxfam, Miramax and the Starbucks racism exposure. It might be a solitary whistle blower who has finally had enough or their conscience is tested.  Chris Wylie's exposure of Cambridge Analytica comes to mind. Or it could be a class action where a group of aggrieved employees campaign together to highlight systemic injustice as we saw with the female employees at Nike. 
Everyday issues too
We need to shine a light to ask how  organisations get to a place where in extreme cases implosion is just a question of time leading to an external investigation and reckoning. This is not just about the at times illegal and the ethically dubious. The normalisation of deviance manifests itself beyond the big issues, to every day workplace practises that we are all involved in. Many of us take them for granted. It can be creating a culture of overwork, promoting the domination of one group at the expense of another, allowing a negative communication style to predominate, and accepting the unacceptable, all contribute to the creation and embedding of toxic workplace cultures.
Organisational impact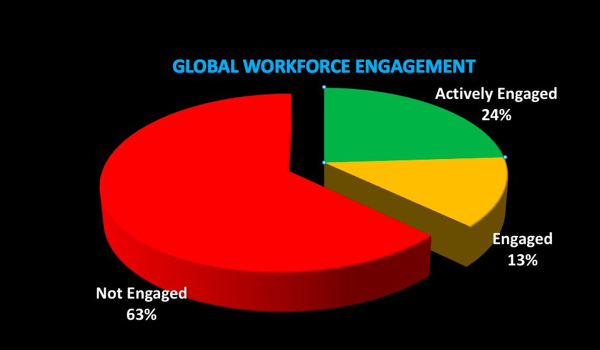 The impact on organisations is substantial.  Cultural toxicity impacts employee engagement, productivity, creativity, retention and exaggerates churn. Lack of engagement costs 1% of payroll in the U.S and absenteeism from work in the EU is estimated at 2.5% of GDP across 27 member states, or 6% of working time. Mental health issues are at an all-time high and research from Gary Hamel of the London Business School suggests that 63% of the global workforce are not engaged in the workplace and 81% are open for a move. All of these elements will be reflected in the bottom line and employer brand. Starbucks closed 8000 coffee shops for half a day to carry out unconscious  racial bias training – at what cost? The President's Club closed totally. A Volkswagen executive has been jailed for his role in the cover up of research data on diesel emissions. Harvey Weinstein has been charged with rape.
5 ways to avoid toxic workplace cultures
What can leaders do to make sure their workplaces are healthy and sustainable and don't slide into toxic workplace cultures?
#1 Create a genuine mission statement 
Corporate values can be a bit of a grey area which don't seem to be applied on a daily basis. Saying one thing but doing another is the way toxic workplace cultures take hold. It's important for leaders to define their core values and then walk the talk and not simply pay lip service. Make sure these values are publicly displayed and everyone knows what they are and are signed up for them. Include them on the web site and in onboarding protocols.
#2 Understanding little things make a difference  
Toxic workplace cultures frequently start with what seem like insignificant but expedient short cuts. Bad practises and corner cutting are oftentimes rooted in the little things. Turning a blind eye once sets a precedent, which unchecked will mushroom into a practise or a norm. This can be allowing the big sales generator some lea way with complaints about sexism, the raging of a senior manager to go unchallenged or "flexibility" on expenses.
#3 Don't make excuses
At the root of all defences are the claims that whatever happens is in the interests of the business. It is necessary to maintain market share, to stay ahead of the competition, increase margins and sales or cut costs. All those excuses foster toxic workplace cultures. Like Topsy they also grow exponentially until there are clusters of bad practises, which rarely exist in isolation.
#4 Have pristine processes
If organisations genuinely want to prevent toxic workplace cultures they have to set up pristine processes that everyone trusts for open, respectful and respected communication.  It is vital to create an inclusive environment where employees can call out issues that are bothering before they escalate, without fear of reprisals. This also means having fail safe protocols for the more serious stuff, so that everyone knows that anything reported will be dealt with in a neutral and effective way.
#5 Carry out an audit 
It's very hard to make an objective assessment of any culture where we play a central role or are deeply committed to. So carrying out an evaluation by an external provider in the way that company accounts are audited will only add value.  An objective assessment may flag up some hidden messages which will divert a crisis before it becomes one.