More and more organizations use video as an integrated part of their recruitment process. But a new step is the automated interview also called the on-demand interview. This is a structured interview where candidates answer a series of predetermined questions which are recorded to camera. There are a number of platforms that deal with this and the process can vary.
Benefits of an automated interview
Marketed as a way to overcome unconscious bias, primarily they serve to cut manpower costs of labour intensive recruitment processes. An automated interview process offers the possibility to reduce the admin costs associated with preliminary interviews and screening. This can be around scheduling and all the time-consuming to-ing and fro-ing with diaries, time zone differences, no shows and candidates who are not on target or unsuitable in another way. Focused questions specific to the opening allow interviewers to assess candidates at their own convenience and call only the most suitable for a face-to-face interview.
For candidates they also give flexibility, reducing the time needed off from a current job or trying to find a quiet space in today's open plan offices.
Read: 15 ways to finesse an online interview
The automatic automated interview  
Yep, that's right… it wasn't a mistake.  In this model all candidates receive an email access link to the video interview which can come as soon as they have submitted their CV.  Candidates can decide when they want record their responses. That gives them flexibility to complete their recording to meet the deadline  Questions may be posted as captions on the video link, or come by text and audio questions.
Recorded Answers 
The interview starts the second the open link is clicked. Sometimes there is a welcome and housekeeping message or an organisation mission statement. Candidates should complete a tech check and then are usually asked questions specific the opening. They might have 3 questions to answer in 15 minutes. They need to pace themselves and check the available answering time as well as  the number of  re-recordings (if any) they are allowed.
Once the recording is submitted the interviewer will revert to let the candidate know if they have been successful.
Live streaming generation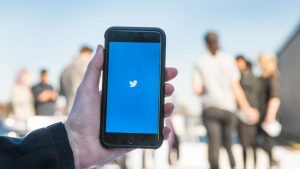 Maya is a senior executive in a Brussels based international organisation and just completed her first automated interview. She had applied all the basic tips relevant to any other video interview and was well prepared.  However, she felt some discomfort without human interaction.
"With interview questions posted as captions on the screen, it felt strange delivering a monologue. I felt the process would work better for younger generations who are used to posting and recording themselves and might feel more comfortable in that situation. It's very different from a video interview taking place in real-time. it was also strange talking live to myself on the screen"
A tip to deal with that uncomfortable feeling of talking to yourself is putting a picture of a person in line with your camera.
The feedback I've had has been mixed. Both interviewers and candidates comment negatively on the impersonal elements with interviewers coming our more strongly than candidates on the cost effectiveness of the process. Candidates who are confident and comfortable performing to camera tend to do better and nervous candidates tend to under-perform. With limited time for answers, preparation is key, with an ability to be succinct more important than ever. All believed that an automated interview by video was a huge improvement on its counterpart the automated telephone screening.
One candidate reported being instructed not to wear make-up by the software provider when research reports significant bias around competence and likeability when women wear or do not wear make-up.
Read: Brevity the secret to a good interview
Recruiting skill
Regular face-to face interviews are considered to be one of the least effective ways of hiring talent and lead to significant errors. So care is needed to make sure the questions are designed and appropriate for each role. There were some doubts around their effectiveness on managing unconscious bias. Many felt that it was simply being deferred and judgments were being made especially on appearance and voice. There is also increasing evidence of bias embedded within the software itself.
One HR Manager suggested:
Despite the automation of the process it is still possible for bias to kick in around gender, appearance, accent, voice, facial irregularities or deformities, ethnicity etc. so it doesn't go away completely. The "performer" quite often an individualist alpha male personality will tend to do better. So that's not a change for the better.
There was a consensus that an automated interview is useful for preliminary triage especially for lower levels positions where there is a high number of applicants. It is also useful for technical roles or to assess a specific skill. it would also be helpful if a performer personality is needed for a role.
Read: Do structured interviews overcome unconscious bias?
So where are we going with this? Will they ever eliminate the human element no matter how flawed? Would you hire a candidate you had never met or accept a role without meeting the hiring manager?
To take it to the next phase. Would you work for a bot?  What are your thoughts?
Ask for a call regarding executive search services for your organisation.