Boreout is a management theory dating from 2007 in Diagnose Boreout, a book by the Swiss business consultants Peter Werder and Philippe Rothlin. They suggest that the lack of work, boredom, and subsequently low level of satisfaction is now an identifiable trend in the modern workplace particularly amongst white-collar workers. Recently, in France, Frederic Desnard tried and failed to sue his employer for being "killed professionally through boredom"  in his job as perfume industry executive.
Does boreout exist?
The report by Werder and Rothlin references research in 2005 into time-wasting at work carried out by AOL and salary.com  The survey revealed that of 10,000 employees showed that the average worker frittered away 2.09 hours per eight-hour day outside their break time on non-work related tasks. The reason most often cited for this behaviour (by 33% of respondents) was a managerial failure to assign specific tasks. They had insufficient work.
Brussels based osteopath Ian Tarlton said he is now treating patients many of whom he believes are suffering from "boreout" syndrome when it becomes manifested in physical symptoms. At one time he observed these symptoms were more readily associated with "burnout." Long hours, over load and excessive pressure. Now he reports a shift where people simply hate their jobs and they are bored, literally to ill-health. This can be from not having enough to do or insufficient meaningful work. Each patient has different problems (e.g. headaches, digestive issues, tightness in the neck or spine) but Ian is seeing an increase in patients who openly report a lack of professional well-being.
Read: Help I hate my job
5 downsides of boreout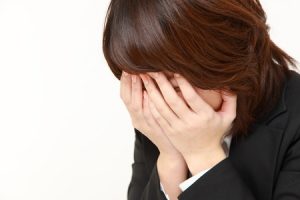 Low employee engagement and absenteeism have been plaguing businesses for years. A normal level of absenteeism has to be built into any HR head count projections. All employee become sick or have personal issues to attend to. The issue starts when low engagement and absenteeism become chronic. This leads to a vicious cycle:
reduction in productivity – low engagement impacts productivity. Employees under perform. Boreout coping strategies include stretching assignments to fill up the week and working on personal admin in office time, checking in on Facebook, taking cigarette and coffee breaks and even naps in the bathroom.
low morale   – an employee who is not motivated and feels unappreciated or bored is more likely to take sick days showing and increase in absenteeism.
reduced loyalty – an employee suffering from boreout is likely to have low levels of engagement and reduced loyalty to the company
the bottom line  – low morale and productivity impact business results
safety  and mistakes – disengagement which can cause mental health issues leads to lack of concentration which in turn leads people to make careless mistakes and even injuries.
Read: Are you ready for a professional emergency landing
Wijnand van Tilburg, Assistant Professor in Psychology at King's College London, suggests that "boreout" is currently not a recognised condition psychological condition. But there is no doubt that people claim to be so bored at work they eventually are unable to get out of bed and face the day. They might start to self-medicate with food and alcohol until they exhibit physical symptoms which force them to consult osteopaths like Ian Tarlton.
Boreout is something that individual supervisors and managers can deal with to create a more meaningful workplace environment.  But has boreout always been there,and people just sucked it up and got on with it or did something about it?  Boreout is very real if you believe you are going through it. Ian's advice:
I always tell them their fate is in their own hands and they have to change their lifestyle and sometimes that means changing your job. I can only treat the symptoms and not the underlying cause.
Positive outcomes
On a brighter note there can be positive outcomes to completing boring tasks. Joyce Petrina recounts:
It was sorting and filing hundreds of backlogged, unfilled financial statements for banks and private customers in a Danish Bank in Luxembourg. It was so bad I had to take over the board room's long table and floor to get the job done. I do think that my willingness to do that tedious job led to the bank hiring me and getting my work papers in Luxembourg. Coming from the Bahamas where we def were not a member of the then EEC, it was extraordinary that the bank was able to do that for me. It changed my life.
Sally Lee is so mindful of her experiences as a finance assistant where she was bored witless that she says
"I am now mindful of my bad experience when I delegate or train others."
Anyone who stays so long in a job which ultimately gives them health issues needs to seek help immediately. Ian Tarlton is absolutely right. The underlying causes have to be tackled .
If you are looking for a career or job change contact me NOW