When cultural fit is important, diversity of thought is side-lined
The toughest and most re-occurring challenge for any organisation when trying to implement a diversity and inclusion policy is diversity of thought.  Why? Because diversity of thought can question the fabric of an organisation's culture. It is a change management exercise that asks everyone involved to take a long hard look at the leadership style of the organisation and how those values impact the way their business is run. It also involves taking a long look at ourselves. And we all know how we hate to do that.
Cultural fit not cultural add
Most companies go to a lot of expense and effort to create a signature corporate culture. They talk about "fit" and the way "we do things." They implement homogenous policies designed to cultivate consistency and unity. They create a corporate brand and design and systemic protocols for operational effectiveness. Everyone's buy-in is taken for granted. Anyone outside the criteria for fit is screened out in the recruitment process or counselled out once hired.
In the last few months we have seen some advertising campaigns that have gone horribly adrift. Clarks Shoes, H & M, PepsiCo to name but three which have created a media furore and been subsequently withdrawn. The question on everyone's lips at the time was "what were they thinking?"  Given the layers of approval in these types of ad campaigns, it can't have been that no one was thinking. It was just that everyone was thinking along the same lines.
There was an acute lack diversity of thought and group think was the driver
Disruptive thinking and comfort zones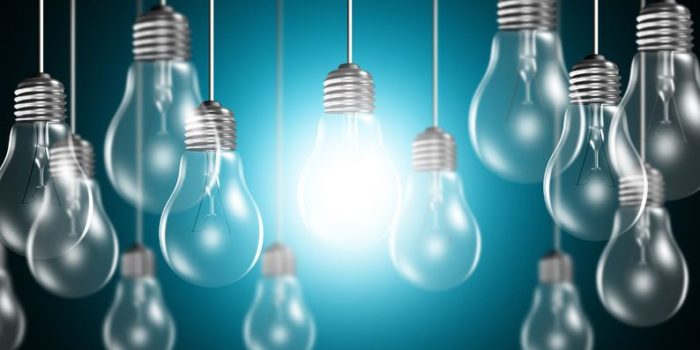 Dealing with disruptive thinking is hard for us all. Whether people are considering a new hire, a new initiative or changing something deeply embedded in the way we do things, we all tend to steer away from that level of discomfort. We fear the lack of acceptance or push-back if people are upset or challenged. One of the reasons why diversity and inclusion initiatives flounder at middle management level is that these are the employees at the front line, meeting and managing resistance head on. These managers can be at the receiving end of negative responses, whether direct antagonism or passive aggression.
Diversity of thought should be one of the most valuable and creative tools in our business world. Yet it is associated with conflict, problems and divisiveness rather than differences to be leveraged for something positive. Solving problems takes time and energy and it's much easier and quicker (read cheaper) if everyone is on the same page as quickly as possible. We see this at every point in the talent pipeline. In sourcing, interviewing and hiring candidates, to how they are developed and promoted.
When diversity of thought is missing
There are lots of tells that let us know that diversity of thought is not prevalent in our organisations.
An organisation does not reflect wider cultural and demographic shifts. We hire from existing networks in the way that we always have done. It's faster, cheaper, but not ncessarily diverse. We launch change initiatives without including new blood – let alone new minds and thoughts. Noone can produce anything new using old thinking.
Individuals are defined by the business and not vice-versa. We expect talent to adapt rather than looking at how we can incorporate different ways of thinking into our culture. People are rarely hired to shake things up, but to fit in. Career coaches encourage candidates to reflect the values of the target company and blend in.
Leadership styles favour authority and control rather than influence and empowerment. We like things done a certain way and micro-manage efforts with either direct supervision or with prescriptive systems. Command and control leadership style is hard to let go. It makes us feel secure behind formal authority.
Company values are out of step with the values of their employees.  We will see this increasingly as Millennials will dominate the workplace.
Cultural fit is the key driver.  In a "yes" culture everyone is on the same page. Contradiction, disagreement and tension is discouraged and business practices are not challenged. This can be packaged as focused energy towards a shared goal, but divergent thinking isn't necessarily negative.
Competitive edge
Encouraging diversity of thought throughout the talent pipeline contributes to the evolution of diversity and inclusion as a business led imperative, to gain competitive edge, rather than simply ticking D & I compliance boxes. Leadership behaviour that seeks alternative viewpoints, develops cultural awareness and values difference, impacts all elements of the talent pipeline. This includes talent acquisition, employer branding, promotions, succession management and leadership development.
Organisations that encourage diversity of thought are more likely to foster inclusivity, offering programmes that help to create bias conscious cultures and provide the support of mentors and sponsors to help them succeed. But perhaps more than anything they create a system of accountability where results are linked to reward.
If you would like a wide range of candidates for your short lists – get in touch NOW.