Most companies include interviews as part of their hiring process. Sometimes they are one to one, or perhaps with different members of the team or others involved in the hiring process. Interviews can be held in panels of two or more, but very often they are sequential with candidates meeting one person after another. They are  astonishingly informal given the significance of the decision. Research suggests that structured interviews are 50% more effective than unstructured ones, yet many organisations fail to change their procedures.
Companies still do not consistently follow a practise which will guarantee that the most qualified or potentially the better performers are offered jobs. Interviews are rarely carried out consistently for all candidates. Very often a candidate will have a series of one to one interviews with different people in the process, with no one to observe or give feedback on any discrepancies.  Considering the cost of a failed hire estimated at 3 x annual salary, the process is bewilderingly arbitrary. Yet we continue to follow a process we know is at best ineffective and inefficient.
Value of structured interviews
Although they may take longer to prepare, structured interviews increase the chances of making the right hiring decision. They are also more successful in managing unconscious bias in the recruitment process, allowing a system of inbuilt checks.  I have heard on a number of occasions hiring managers saying "the fit wasn't right" without being able to specifically identify why. Listening to "gut" instincts may work in life endangering situations, but in the workplace it is probably simply deep seated affinity or confirmation bias kicking in. We all have biases and they can only be managed. Structured interviews make a strong contribution to that process. Although a systemic approach can't 100% predict future performance in the role, setting a framework for a thoughtful discussion will contribute to making hiring decisions more reliable.
Read: Do structured interviews overcome unconscious bias?
Review the current situation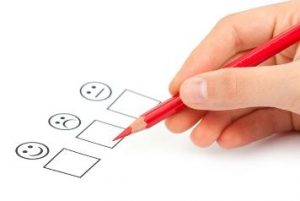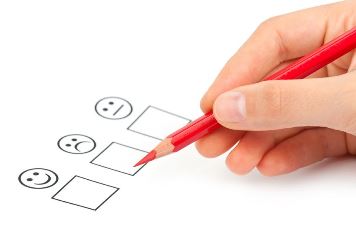 Making a brutal assessment of your current process is vital. Very often interview techniques vary from one manager to another within the same company. I have even seen hiring managers who haven't read a candidate's CV before the interview and have done no preparation at all. Many managers have no interview training, approaching an interview like a "chat." Large numbers will not have had unconcious bias training, while insisting they are competely neutral in their thinking. They will then go on to select someone just like themselves. This leaves the processing of candidates' responses to be very fluid, which can lead to misunderstandings and even miscommunication. Structured interviews rule out the possibility of illegal or discriminatory interview questions, which are much more common than we all think.
What are structured interviews?
Structured interviews are set up with a list of prepared questions which all candidates are asked in the same order. Candidates' responses are recorded against a pre-determined set of skills, experience, qualifications and expectations around performance in the job. For an interview panel, an agreement is reached about the role of each panel member will play and an order in which the questions should be asked. One will observe, others engage. It allows a "sweeper" function to identify any loose ends and monitor non-verbal communication.
This process is proven to be more reliable and fairer, with all candidates being given the same opportunities to showcase their experience. Their performance is evaluated in a systematic way against a scorecard linked to the prepared questions.
How to create structured interviews
#1: Job evaluation
Each role needs a clearly crafted job profile with realistic qualifications and experience identified. This will include a mix of hard and soft skills related to the tasks involved. A job profile is usually written by the hiring manager, although care has to be taken that some of the qualifications are not inflated. This happens frequently.  Sometimes experts are brought in and can be part of a headhunting service.
# 2: Define skills and qualifications
It is also helpful to have the level of skill required. What that means needs to be precisely defined. Generic use of terms such as people skills, leadership qualities, communication styles are abstract and an understanding of what they mean in real terms for each role needs to be laid out in advance. This is vital when it comes to the assessment part of the process. It is useful to have about 6 core attributes as well as  the key hard and soft skills listed. A senior Director will need to score more highly on leadership skills, than a junior supervisor.
# 3: Design interview questions
Interview questions should be designed to examine the key skills and qualifications. Situational and behavioural questions should be job-related. Preparing questions which require responses to typical situations that the job holder would encounter included  in the process is valuable. They will also help guide the level of skill required.
Desrcribe a commercial situation which required you to use a high level of diplomacy

When was the last time you had to give negative feedback. How did you approach the issue and what was the outcome?
#4:  Create the score card
A neutral scoring system is necessary to reach objective decisions. A scale of 1-5 is very common with 1 being low and 5 high..
#5: Interview and unconscious bias training
For managers used to informal interviews this change can be a challenge and there can be resistance. Training maybe necessary to familiarize everyone with a new process.  Making clear and concise notes on a pre-constructed template is a helpful way to collate and refer to answers. Any scoring should be done at the end. Unconscious bias training should be compulsory for anyone involved in any hiring decisions. Creating an atmosphere where comments, evaluations and decisions can be challenged should be integrated into the process.
Read:  Why too many interviews is bad selection practise. 
Disadvantages and limitations
Many managers are not keen on structured interviews because they interfere with the natural flow of a conversation. Just as they control digression, they can impede spontaneity. Interviewers can also appear aloof and disengaged sticking to questions by rote. It's important that the interviewers are relaxed and sociable, despite the structured element and convey friendliness and openness via non-verbal communication. But even then, structured interviews don't eliminate bias totally. What they do is create an atmosphere where viewpoints can be challenged in discussions around the evaluations. They have an inbuilt possibility of allowing bias to be called out.
Structured interviews can effectively contribute to managing unconscious bias in the hiring process, especially when combined with other forms of assessment such as testing and behavioural exercises.
For support creating structured interviews