The challenges of Brexit and Talent are long term issues
In August 2016 I wrote a post on Brexit and talent focusing on a potential talent drain. It recently gained some renewed traction, so I felt it merited revisiting.
I specifically mentioned top end and skilled talent, those with strong transferable skill who were voluntarily seeking to leave the U.K. It was eerily prophetic, not because I am particularly gifted in the ways of massive economic change. But like many, this is the field I work in and have my ears to the ground and know my sector well. If anyone had asked – we would have told them. When we were asked our voices were dismissed as being the words of what had become by that time, the much derided label of "experts."
The skill shortage has been widely discussed. The life cycle of the recruitment and talent pipeline is not fast. It takes time to educate, train and build up workplace experience in STEM skills, languages and specialised trades. The gap, although temporary, will be around for many years and will impact growth. 
Read: Post Brexit language crisis
8 challenges for Brexit and Talent 
Here is an update on the challenges for Brexit I identified 13 months ago .
Read: Post brexit recruitment from the pointy end
Please see the original post:
Brexit uncertainty starts talent drain (August 2016)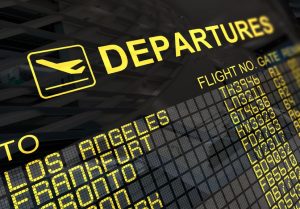 The business world is trying to make sense of the implications of Brexit in a world now characterized by uncertainty. It was clear that this shock result, from which we are still reeling, was so unexpected that almost no one had a post Brexit plan. Against many unknown factors, businesses are trying to create strategies for changes which will significnatly impact the workplace. Practises related to E.U. rather than U.K. legislation, will be examined as new agreements are set up. Some experts are saying this could take up to 5 years.  One of the major elements will be the rights of E.U. workers in the U.K. and U.K. workers in the E.U. But what had not been anticipated is an immediate talent drain as skilled workers seek early voluntary repatriation or relocation to other parts of the E.U.
Yep. That's right – some people actually want to leave now! Can you believe that?
Age of uncertainty
The highly emotional and divisive referendum campaign and the subsequent leadership debacle, dealt a savage and damaging blow to Brand Britain on the global market. We now live in a new age of uncertainty. The CIPD reports that in general, 44% of working adults say they feel pessimistic about the future as a result of the UK's vote to leave the EU, while one in five say they feel their job is less secure. Unfortunately, in the wake of this, we have witnessed an astonishing and aggressive xenophobic backlash against non-UK nationals studying, living and working in the U.K. Many European nationals are now reporting "feeling unwelcome" in a country which they have made their home, some for many years.
The U.K. government has made some half-hearted attempts to allay the fears of E.U. residents in the U.K. With a lack of definitive statements, many are unconvinced. Head hunters and recruiters are reporting increased numbers of spontaneous CVs and applications from individuals looking to leave the U.K, – now, or as soon as possible. This is also my experience.
The talent drain
What seems surprising is that no one factored in a potential talent drain before the referendum.  It should have been evident that if politicians run divisive campaigns based on hate, specifically targeting non-U.K. residents, the U.K. will be perceived as (and even become) a less attractive place to seek employment for workers who have choice. By this I mean those with strong transferable or difficult to find and attract skills.
The UK Commission for Employment and Skills' (UKCES) Employer Skills Survey 2015 of 91,000 employers has already reported a chronic skill shortage even before the referendum.  The people who are reconsidering their positions are people who can go anywhere. In the mean time the talent drain has started.  Other E.U. nationals who might have had their eye on a U.K posting particularly London, are now re-thinking their career strategies.
@DorothyDalton I considered London as a possible next step in my career; not anymore

— Celine Schillinger (@CelineSchill) July 29, 2016
For all talent sourcing and attraction services – get in touch now