The UK is forging ahead with Brexit. Not only that, the amendment to protect EU citizens residing in the UK was not approved.  As the UK takes it place outside the EU, headhunters and recruiters are now trying to project skill set gaps in the coming years for British organisations. The one gap that screams for urgent attention is the British skill set deficiency in language capabilities, which is estimated will lose the UK 3.5% of economic performance per year. Unless some immediate and urgent steps are taken, there will certainly be a post Brexit language crisis.
Post Brexit language crisis and recruitment
EU nationals are currently "plugging the gap"  says an All Party Parliamentary Group (APPG) on Modern Languages. But with projected restrictions on EU migrants and the future of current European residents unclear, someone needs to come up with a plan. Modern languages are considered  "vital for our exports, education, public services and diplomacy."  but the national situation is said to be "parlous."  
Yet it seems that very little is being done about it. With a dramatic decline in students studying modern languages in university, the pipeline is drying up.
Read: Post Brexit uncertainty starts a talent drain 
Can't, shan't, won't thinking
The British attitude to languages has always been of the "can't/shan't/won't" thinking, backed up by the fact that "everyone speaks English." This is a mix of low-confidence, low competence, low need and Colonial arrogance, which puts British candidates and businesses at an immediate disadvantage. Although improving, the cartoon stereotype of Brits talking loudly in mumbled English to bemused foreigners, is not far from reality. It is true that in many cases, their counterparts will probably speak English, but even a moderate knowledge of a foreign language helps bridge the cross cultural divide to give greater insight. And business is all about relationships after all.
A study from  CBI/Pearson Education and Skills Survey  indicates that at least 66% of UK businesses need foreign language skills. The problem is many UK businesses have given up on home-grown talent and recruit  abroad. Now they may be unable to  pursue that strategy to the same degree,which is going to present problems in recruitment processes.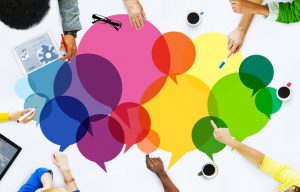 In the last  year in any of  the senior pan-European executive searches I have been involved in, where UK candidates were ranked against their European counterparts of equal calibre, the Brits fell well behind in language skills.  Most  European senior executives, will generally speak a minimum of two languages and more often than not three, or even four. That means the UK candidates fell short overall, and were de-briefed. Nul points.
Read: Post Brexit recruitment from the pointy end 
Slow process
So although the number of students taking languages to the age of 16 is increasing, even if they carry on to further education, that demographic will not hit the workforce for some time perhaps another 5 years. That means that home-grown candidates seeking executive roles, who do speak languages will be in high demand and should see excellent opportunities on the market. For those without languages, they will need to up-skill as fast as possible, or miss out on career opportunities, unless they have a very specific high-value, niche-market skill where language skills are irrelevant. For anyone only speaking one language, training will be imperative. Enrol in a class now!
To avoid a post Brexit language crisis, businesses are going to have to offer in-house langauge training to avoid falling behind in their international markets.
If you want to recruit top talent for your organisation  – get in touch NOW!