Getting beyond copy-paste recruitment
Copy-paste recruitment is generally business as usual in most organisations. A job description will be drafted for any open assignment. Usually this involves pulling out the old one, or re-positioning the CV of the last successful post holder.  "Get me someone like…." is a common instruction.
Even if the post was last filled five years ago, the chance of anyone thinking it might have to be crafted differently are slim. Generally the only changes I see are to inflate the qualifications.
Really, your receptionist needs an MBA?
Copy-paste recruitment is limiting
The changes in the market since 2008, means that most hiring managers are missing out on identifying and sourcing candidates with different and non-linear career paths. Many candidates have special and relevant skills which are not always directly evident. Candidates should assume some responsibility for identifying those skills themselves. But more importantly, hiring managers should be capable of going beyond the obvious to identify and source the best talent. This talent may not wear the familiar and comforting keyworded labels.
Why? Because they are missing candidates with those special skills.
This will include those with:
Portfolio Careers (a series of related professional activities, connected by the same transferable skills)
Or what is shifting into what I call a Cluster Career (a series of unrelated professional activities)
Giggers or independent contractors.
A  typical story
Bart graduated in 2009 with a degree in Philosophy as the global economy went into free fall. He spent the next two years doing unpaid internships during the day and working in shops, bars and restaurants as a waiter, bartender, bouncer and even cleaner at night to pay the bills. He worked on short term or zero hour contracts in call centres and creative agencies. He was eventually promoted to Deputy Manager in a bar resto, before he was hired to join the operations team of an event management company.
He had never worked in events, but his skills in running teams, handling difficult situations as well as his sales skills made him a risk worth taking for his new boss. Bart commented "I struggled to find a recruiter who could see beyond my CV. I found my current job through my personal network. Hiring managers have actually said to me  "you have never had a proper job!"  What is a proper job today?" 
As more and more candidates have diffused backgrounds, hiring managers need to consider making changes to their own skill sets and processes, to move out of copy-paste recruitment mode. This will involve:
Fishing where there are fish
Hiring managers in many sectors complain that the talent pool is dwindling. Yet they continue to look for the usual suspects, in the usual places. Time is now to think broader and consider where else might those skills actually be found. This is particularly true in STEM roles or to achieve gender balance and diversity.
Aptitude testing
It is now easy to arrange online aptitude testing, which although not definitive, are reasonable indicators of success, particularly for verbal and numerical reasoning, especially if they are verified. Many hiring managers, recruiters and head hunters are not qualified in even rudimentary psychometric testing.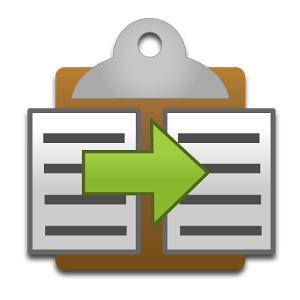 Transferable skills
Many recruiters and hiring managers wouldn't recognise a transferable skill if it punched them in the face. Their focus is keywords, job titles and familiar hard skills. It's now necessary to be able to get behind a candidate's achievements with some insight, to identify the skills they tapped into to be successful in their previous career professional activities. What ever they might be. Running a Boolean string with keywords on LinkedIn isn't going to do it.
Behavioural interview
If hiring managers have identified the transferable skills needed for the role, interview questions should be structured to establish if the candidates possess those skills. Behavioural questions should be posed, to indicate how they used them in a previous role or would instinctively know what to do. Candidates can also be assigned tasks and exercises to see how they perform.
Detailed references
Reference collecting is a much under estimated skill. In litigious cultures many are wary of giving too much information in writing. Seeking a reference by telephone is by far the best way to go and questions should be structured and open ended exactly as for an interview.
Asking " will x be a good candidate for this job?"  of course, gets you a YES answer.
Substituting with  "How would x be a good candidate for this job" will get at least drive some of the answers a hiring manager would be looking for.
What is needed to ensure success?
This is a question I usually pose to referees. Asking candidates will give some insight into their assessment of the personal development needs which can be insightful. It's also an indication of how they have benchmarked themselves against the job requirements.
Work ethic, commitment and courage
Looking for commitment, work ethic and courage is a valuable indicator of future performance. This is showcased by Bart's story, but also recently by Stefanie William's response to Yelp employee Talia Jane who complained about her salary in the public domain and was fired for it. How people respond to adversity can be very telling. Who suits your company best? The tougher suck it up and get on with it (Stefanie) or the empathetic corporate whistle blower campaigner (Talia)? All 3 stories require different types of work ethic, tenacity and courage.
Hiring for attitude and enthusiasm are currently found more in gung-ho memes on Twitter and Facebook, than during any actual selection process. As an increasing number of candidates no longer have CVs that comply with traditional linear thinking, hiring managers are going to have to update their own selection skills and process criteria to identify top talent.
This could be time consuming (read costly) but no more expensive than high levels of churn or hiring the wrong candidate.
Check out your executive search and research options