Much is written about professional profiles by many "experts" that frightens the life out of the average job seeker, or even passive candidate who simply want to have a strong online presence. The list of dos and don'ts is never-ending, with the net result that many are totally confused.
I'm actually confused.
There are many so-called pearls of wisdom written about what people in the executive search or recruitment business are looking for, which completely mystify me.
But hold on…..I AM in the executive search  business. Am I making decisions on these so-called "deal breaker" criteria?
Truthfully? Not really.
The reality is that many pundits are no longer (or have never been) involved in executive search and recruitment and are out of touch with the process or are not even currently working in a corporate environment. They are merely expressing a personal opinion, not issuing irreversible imperatives.
Are you confused about online profiles? Check out the individual coaching programmes
Debunking 4 online professional profiles myths
The LinkedIn summary –  everyone is in agreement that this piece is where the punch should be packed. It is a searchable field so should have a good smattering of keywords but not stuffed (over done in layman's terms) Most recruiters don't really care if it's written in first or third person because they don't have time. It's not up for the Pulitzer Prize in literature.  Personally, I would avoid referencing myself by name and generally favour dropping pronouns altogether. But that is a personal opinion.
Text rather than bullet points is de rigueur

  – recruiters and search specialists take about 8 seconds to read the top half of a profile – so it doesn't really matter to most of us as long as it is easy to digest. The object of a summary is to entice the reader to scroll down and make contact.  If you are a bullet point type of person it makes no sense to present yourself as a writer of prose.  If you are a indeed a wordsmith, an editor or targeting a sector where writing skills will be important – this is a good place to showcase them. But by no means mandatory.
No. Not in anything I have been involved in. Ever.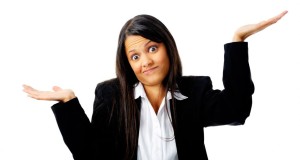 Your CV and LinkedIn summary should not be the same

– who says? I have never  sat in a candidate review meeting and heard anyone say  "You know, I think we should cut X. His/her  CV profile and LinkedIn summary are identical"  It just doesn't happen. If you meet the skill set required by the job profile you will likely be contacted, unless there are other mitigating factors (typos, your biz pic looks as if it belongs on a police report  and so on.)
Put different content in both  – once again not sure why this gem is doing the rounds. A LinkedIn profile gives possibilities to highlight different areas of expertise and skills in greater detail because there is no space limit. It also offers the opportunity to highlight  recommendations, endorsements,  make a slide share and so on.  So it will, de facto, be different. But a CV should still include all the key points contained in an online profile, but in a more concise format perhaps, using more complex  vocabulary and syntax to showcase writing skills. Research says that recruiters are reading LinkedIn profiles before a CV anyway.
What anyone involved in the search and recruitment business needs  in terms of content is what my back in the day high school Economics teacher Mr. Malcolm Thomas used to call C.P.R.: concise, precise and relevant. If you can write that with a Welsh accent you will be fine!
And this is where the real skill lies.
If you need support with career transition get in touch NOW!