Having it all  – a blast from the past
The phrase 'having it all', the famous tagline coined by the original Superwoman Shirley Conran, has plagued us since 1975 which truthfully started all this nonsense. I had hoped it had disappeared for ever. It conned women into believing that we could 'have it all' when it actually means 'doing  it all' or 'managing it all'. It has now reared its ugly head to probably do the same level of disservice to women everywhere, as it did first time round.
Another high-profile writer has  caused a storm. Anne-Marie Slaughter was the first woman director of policy planning at the State Department and in "a foreign-policy dream job that traces its origins
back to George Kennan." She has stepped down for family reasons which has precipitated a flow of unprecedented angst on behalf of " women".  In the Atlantic July/August "Women  still can't have it all"   Ms Slaughter basically reiterates the many truisms that most talent management specialists, as well as both women and men everywhere, have been saying for years when dealing with the challenges of the 21st century workplace.
Important issues
There is no doubt that a highly visible woman publically targeting the key issues both men and women face in their careers today is beneficial. But sweeping, emotive, headline- grabbing generalisations from women of privilege, do other women everywhere a disservice, not just in the upper echelons of  U.S. government administration. This headline is being picked up and syndicated globally to become a stand- alone #trending news item. 
What is "having it all" anyway? Should Ms Slaughter's headline become a defining slogan for all women? I don't think so. But sadly, it probably will be applied to all women,  all over the world, just as Conran's did before her.
Out dated business models
Corporate business models are currently generally based on two factors:  a fully functional  nuclear family which in many societies today, is significantly reduced. This brings a distinct divide between domestic (usually childcare) and revenue generating responsibilities, with one partner today tending to assume point roles on each side of that divide, women focusing on childcare and men on revenue generating. This model which exists to various degrees in different parts of the world, is outmoded and impacts both men and women equally:
 Global economies are dealing with skill set shortages, declining birth rates and aging populations. We have essentially created a cultural conundrum. Economically we need women to have children. We cannot support an aging population with an insufficient economically productive base. 60% of graduates are now female,  those skills are under utilised with developed economies filling key gaps with migrant men.
A presence  rather than result focused business culture in today's hi-tech, super- communication age is also out dated.  Organisations can be effectively managed without all personnel being in the same place, 24/7/52
A macho work culture where "pulling all-nighters", working 15 hour days and not taking time off at weekends and vacations is glorified and seen as a "badge of honour",  rather than acknowledged as increasing the incidence of risk for error and being potentially damaging to both physical and mental health.
Men and women are both refusing to relocate for family reasons and have been for some time, as any search specialist will tell you: spousal professions, housing costs,  education, single parent status and child and elder care are the 5 reasons most often quoted to me.
Extreme commuting
The extreme weekly commute from Trenton to Washington Ms Slaughter was undertaking, seemed to be at the root of the issues and anxiety she was facing. She makes no mention of why her husband and family didn't move with her.  Many families relocate with children aged 12 and 14.  I would imagine the job of her husband  Andrew Moravcsik,  who "supports " her career as a Princeton Professor, was a criterion. Perhaps it wasn't feasible that he move to Washington. Perh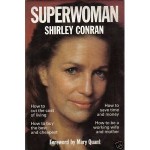 aps he didn't want to. But an increasing number of men are re-locating to support their wives career progression.
Nor do we know what emergencies caused her to rush home mid-week and why her husband was unable to handle them. As Conran famously quipped  "you don't need  a pair of breasts to take a child to the dentist"
Children –  a corporate inconvenience
Fathers in the workplace tend to be viewed more highly,  not just  above women, but also above men without children. So although we hear about the "Daddy Factor" where men are perceived positively for family involvement, most say that if this manifests itself in a substantial time commitment, then that perception would rapidly shift to become career suicide.  For our businesses to survive and to maximise the potential of both men and women in the work place, we cannot continue to relegate child care to the level of corporate inconvenience.
Any re-location specialist would have suggested that this arrangement whether for a man or woman, was potentially fraught with difficulties for all  involved, without significant workplace concessions.  Astonishingly, this seemed not to be part of any sign-on package. Although men who work away from their homes and families putting in punishing hours, might appear to do so more willingly, they are not unscathed. They report significant damage to their relationships and health and many are afterwards filled with regret.
Wanting too much
Ms Slaughter's regular job is as University Professor of Politics and International Affairs at Princeton University where she  says "I teach a full course load; write regular print and online columns on foreign policy; give 40 to 50 speeches a year; appear regularly on TV and radio; and am working on a new academic book"
By most people's standards male or female, she already had it all. The suggestion  that she didn't, creates a benchmark for inadequacy.  Did she simply want too much and have unrealistic expectations?
But above all, letting the mantras and experience of  famous, well placed, individual women, whether Conran or Slaughter, become global catch phrases for all women is high risk.  This is damaging to the men and women who would, and do, make  entirely different choices. They will inevitably be tarred as flight risks by that same stereotyping brush when applying for senior positions.
What does " having it all "  mean for you?