The traditional notion of a successful dual career couple  seems to me to be outdated. Instead we should be looking at a congruent career strategy.
I've just led a workshop at the #JUMP13 Forum in Brussels on "How to be a successful dual career couple".  The first thing that struck me was  how confusing this very concept is:
What is successful?  One couple's perception of success and a dream life is another's nightmare. We all have our own ideas of what it means to be successful.  Research carried out by LinkedIn  "What women want at work study"  suggests that for women the meaning of success has shifted from achieving a high salary, to establishing a balance between their professional and personal lives
The notion of career:  what does that mean  in today's world when meteoric  linear careers are a thing of the past and portfolio careers are  more typical.
What does dual mean really? 
(Definition  – Consisting of two parts, elements, or aspects)  This can cover a number of set ups:
two individuals within a relationship pursuing their own goals.  This is characterised  usually by the woman being caught below the glass ceiling while her partner strides purposefully to the top.
both members of the partnership supporting one career:  The Obamas would be a good example of this, trailing spouses  or stay at home parents who then have to deal with a parenting gap.
One career/one job:  typical of this would be the man pursuing a traditional hierarchical career and the woman compromising to accommodate family needs. This could include accepting a job below her skill set and ability, or switching to working part-time – both common options for women.
So how can we manage the complexity of modern life coping with conflicting demands on our careers,  relationships and  of course ourselves?
Congruent Career Strategy
I believe we will be seeing more of what I call congruent career strategies  (meaning when careers are in harmony or alignment), where both careers are considered  jointly and equally. Not just that there are two separate elements. Focus might indeed switch between the two parts at different points.The main difference is that this would always be in line with consciously stated and discussed goals and a jointly agreed  harmonious vision, rather than a reliance on unconscious beliefs and objectives, which is what most of us tend to drift into.
This would allow the pool of educated women to reach their potential and  for there to be shared responsibility for both revenue generation and  family,  split equally between both partners. Men would be relieved of the stress of being the main breadwinners and allow them to be present rather than absent fathers and partners, leading richer and fuller lives. The possibility to pursue two careers within a couple is no longer a luxury for many, but economic necessity.
We all know that our professional and personal lives are very intertwined and problems on one side invariably spill over into the other. Yet they are continued to be viewed separately with unsettling consequences posing difficulties for couples trying to create successful career strategies.
Let's look at recent  trends
Recent complex, over lapping and discordant trends tell us that developed economies face aging populations and declining birth rates, presenting a worrying future for today's governments.  We  actually need couples to have children to support future economies. But there are some significant disconnects which indicate that trouble is on the horizon.
60% of European graduates are women and we make up 50% of the workforce, yet occupy very low levels of senior positions in most developed economies. We carry out 80% of household chores and take 80% of parental leave. We earn 20% on average less than our male counterparts. We are creating a demographic that is unfulfilled, dissatisfied, but above all under utilised.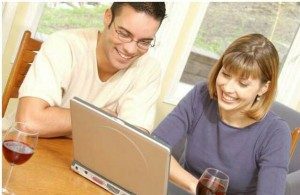 Choosing the right partner
Sheryl Sandberg suggests that choosing the right partner is the most important career choice that women make. Yet with between 33-50% of marriages ending in divorce, many of us are clearly not getting it right. Our choice of a partner is made at a time when we are least equipped to make sensible decisions:  madly in love and deeply in lust. Very often the failure to create jointly agreed common goals and to rely on unstated unconscious beliefs means many couples end up in relationships with people they eventually barely recognise, let alone would choose a second time round.   Susan found out that she and her husband had intrinsically divergent parenting values when their son was 14. This was after more than 10 years of frustration and tension resulting in their eventual divorce.
Challenges
Faced with the challenge of coping with family and professional life causes many women to opt to work at  levels lower than their capabilities, or to switch to part-time hours  as part of a dual career strategy  (one career/one job model). This reduces their pensionable earnings,  leaving them financially vulnerable in  later life, another general negative trend lurking on the horizon. Yet an additional reason why a  congruent career strategy would be advantageous to the dual career models. And of course all this begs the question that the divorce rate might be stemmed with a more conscious and joint approach to career planning in place.  In Belgium 33% of families are now run by single parents, an increase of 26% since 1991.
Feedback
In the workshop of about 50 women, it was clear that the burning issues were not just in the workplace.  The conversation focused on how to cope with the practical issues of:
corporate cultures and education systems that strongly favour the one career/one job,  or one career/two person models making it difficult for both men and women to find balance
the constant battle to avoid doing or managing it all.
finding the time to nurture both their relationships and themselves.
selling the concept to their partners
Many used professional  language for strategies to deal with issues in their non professional lives.  Low value work  ( a.k.a. ironing), time management,  prioritising, parent mentoring, unproductive and lost time (commuting) and outsourcing
The use of online technology to make communication more effective was clearly helping:  splitting grocery lists on-line, date nights scheduled into Outlook and a heartfelt plea for an app to manage family life,  not just those aimed at mothers!   Whoever does this will be a millionaire overnight.
Persuading men
Some alluded to the difficulty of persuading  their partners to engage in a more structured and participative approach to joint career management. Gen Y are exhibiting a desire for a greater balance between professional and personal life than they experienced with their Boomer parents. All research suggests that married men living with their wives and more involved with their families lead richer lives.  They live longer, are healthier, happier and enjoy better sex lives. It should be a no-brainer easy sell!
If the notion of dual career success is changing for both men and women, what we need to see now are the same changes reflected in our work places and government policies.
If you feel your career strategy is out of alignment with your partner's, check out my programme:  Creating a Congruent Career Strategy. This programme is offered to couples on a face to face basis  (based in Brussels)  or for busy couples  via online webinar coaching with different locations possible!
Contact: dorothy.dalton@skynet.be