It's the summer, so inquiries about making an international move always rise. For me, they usually peak in September where the glow of returning to home territory is of the radio-active variety.
Post Covid, people are travelling again, so this year feelings definitely seem to have intensified. Many have been released  literally from the confines of their Covid-coping lives over the past three years. Not unsurprisingly they are falling in love with places they visit on their travels and want to relocate permanently.
Layer on political, economic and cultural uncertainty in some geographies, romanticism this year interest seems to be higher than usual, especially for Brits and Americans.
Things to consider before making an international move
It is true that some people just sell up and move on a whim and it works. For individuals very early in their careers, the experience can be relatively painless. For more established professionals I would advise some structured research.
Even then, it can be more challenging that it seems initially. This is something I have first hand experience of as a coach, a head hunter and personally.
1.  Revisit your chosen location
Go back to your chosen destination for an extended visit out of season, when the weather will be different. If you are drawn by summer conditions visit in the winter when it's cold and raining. Like the mountains and snow? What is the place like in the summer? Looks idyllic in June. How about January and February?
Rent an apartment and try to get a feel of what life would be like all year round.
2. Get financial advice
See a financial adviser to check out tax and other fiscal implications, especially around health and social security costs. Some countries require proof of a minimum level of income. Read more here
3. Check out cost of living
Make a cost of living comparison – how does it compare to the place you are leaving? This site Numbeo is a good guide. This will help you set your budget.
4. Do you need a work permit or visa?
You can check this online. Some countries offer special temporary Digital Nomad or Entrepreneur visas. Read more here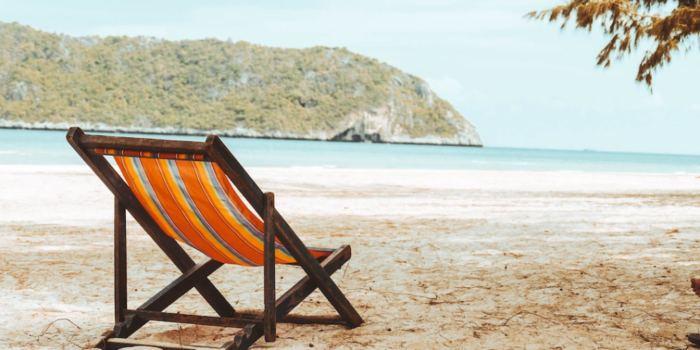 5. Do you need to learn a language?
It is true in many geographies English is spoken as a second language, or it may even be the business lingua franca, but working knowledge of any local language will be a real asset. For some jobs it may even be mandatory.
6. What job opportunities does the region offer in your profession?
Set up job alerts for the region or look into the possibility of working remotely? Read more on that here.
7. Network in your target town.
Get a more realistic view than if you were a tourist by talking to people both from your own country or locals. Investigate Meet-Up or Internations. Follow Digital Nomad Bloggers. There is now a whole host of them who are working either directly in this field, or share their personal experiences of international relocation.
If you have a hobby or play a sport, find out if there are any groups or facilities in the area. Visit the locations or talk to people about costs, how easy it is to join and any other general information.
8. Can you transfer in your current role?
The easiest option may be to transfer with your current job. Is that possible? Do you want to?
9. Check out schools
If you have kids and are still seriously considering making a move –  check out schools. This can be a key factor. Young children tend to adapt really easily – but teenagers can be miserable. And we all know that miserable teenagers = miserable parents. I moved internationally with a 9 year old and a 13 year old in a highly structured way and even then, I know this to be true.
Some schools will let your child attend classes for a short period to get a feel for it. That can be helpful.
Golden Rule
International relocation is challenging, exciting and rewarding. I have done it personally  and have worked professionally with individuals who have taken the plunge for decades. I have a portfolio of  stories some about great success, others involving heart break.
The one golden rule of making an international move is never base your decision to relocate internationally on a  holiday experience.
Relocation is not vacation.
There is no substitute for systematic research.
If you need help making an international move  – get in touch NOW