Why technology has made making a fresh start more difficult once we have damaged a professional reputation.
Reputation has been a topic covered by many thought leaders and philosophers from  Shakespeare, to Socrates and more recently Warren Buffet who says:
 "It takes 20 years to build a reputation and five minutes to ruin it. If you think  about that, you'll do things differently."
A  professional gossip and rumour mill can have a very negative impact on our careers. It can take years to build up a solid reputation, but only a few ill-considered water cooler remarks,  an imprecise email  or an unguarded conversation to undo it all.  Modern technology means that information on everyone can be transferred, stored and retrieved within a heart beat and remain on the collective hard drive indefinitely. A spat with a co-worker, a sarcastic comment or confused instructions can go viral at a horrific pace.
Commentary on our patterns of behaviour and perceptions of our style, values and attitudes can follow us around from one work place to another. Today, with the degrees of separation reduced to only four, we have fewer opportunities than ever to make a completely fresh start.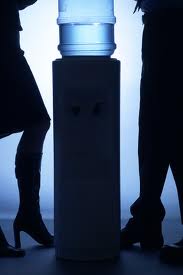 Difficult personality
Luke is a strategic consultant in a tightly knit sector specialising in crisis management. He has  just been rejected for a position for which he was ideally qualified. Unofficial feedback from a friend in the target department was there was "no way  Luke X  would ever be hired into this organisation."  Dead bodies and hell freezing over were cited to give an indication of probability. It seems over years Luke has developed a reputation for being uncooperative, a poor team player and generally difficult to work with.
Luke is feeling harshly treated and rails firmly against the comments. Although upset he remains dispassionate, measured and resigned. "Some years ago I had a boss who was a bully and not only did I stand up to him, I filed a complaint.  Just because I defend myself  against this type of behaviour which is rampant and accepted in my sector, it is being held against me. Now my current boss is saying the same thing and won't give me a chance." 
Many careers are stalled by issues linked to "personality clash" and "poor cultural fit." Having our names mentioned in the same sentence as either of those phrases, especially in more than one organisation, can be tantamount to a career death sentence.
Worried about your professional reputation? Check out the individual coaching programmes
7 strategies to rebuild a damaged professional reputation
Luke or anyone in a similar situation has a number of options.
1. Establish the root of the negative perception.
Luke can't undo what has happened in the distant past, but he can talk to his current boss and colleagues to ask for specific examples of these criticisms. If these comments have ever been referenced in an official performance review, though harsh to hear in some ways, they are easier to address than corridor gossip.  If the review is considered biased there is usually an appeal system via H.R. or an opportunity to counter comment. Reputations are closely linked to smoke and fires. Rumours are  more likely to be believed than otherwise.
2. Get trusted feedback
Talk to a neutral friend or mentor who can give some less hurtful and constructive insights  on communication methods or style and behaviours that can be damaging. We all do and say things that are perceived differently than the way we intended, especially anything sent by email. Someone's idea of defence is another's idea of bringing out the big guns.
3. Introspection
Find out what you can do and then are prepared to do to change the dynamic. When you know where the problem could lie, step back and make a conscious effort to behave differently when the situation recurs.
4. Apologise and make amends
Is there an underlying pattern to the comments you should be aware of? How much do you have to compromise to retrieve your position?  Perhaps you need to apologise, make amends or talk to one or a number of parties involved to correct the situation. Sorry is a powerful word.
5. Rebuilding the relationships
Gradually work on a different approach to colleagues, reports and bosses. Find a mentor or an advocate, someone who will highlight your strong points as well as your weaknesses. These people will be useful contacts to provide future references.
6. Move on
Maybe the compromises are too great or the possibility to rebuild your reputation is too slim in your current organisation. Perhaps a time will come to initiate a conversation with your boss "I don't  think this is working." Be prepared psychologically to hear a painful response.
7. Learn from your mistakes
The most important thing is to analyse setbacks and make a concerted effort to address them. Even the most successful people have overcome hurdles. If  these comments have dogged you in a number of places and are starting to impact your career,  unless you recognise that change is required, you will simply be taking the problem with you if you just move on. You will continue to pollute your professional relationships and damage your reputation even further.
In the words of Henry Ford "You can't build a reputation on what you are going to do."  
Even in a post Facebook era that advice still stands.
If you need help moving on from a difficult workplace situation – get in touch NOW!

.