The  trend for Big Data is one of the current buzz movements with HR being encouraged to embrace every element of big data analytics. A Towers Watson survey of more than 1,000 organizations last year found HR data and analytics to be among the top three areas for HR technology spending.
Benefits of Big Data to HR 
In theory, Big Data allows HR management and executives to make more effective and informed decisions.  Identifying, analyzing and responding to employee activities and performances allows organisations to gain greater insight into employee practices, motivation and overall engagement. This will lead to better hiring decisions, higher retention levels, a greater ability to assess training needs, support succession planning, identify areas of potential attrition, and finally measure the effectiveness of training initiatives.
This mass of strategic data can help employers and hiring managers identify future employment and employee trends within their organisations, to better manage the workforce. The bottom line is big data is a fantastic opportunity to accumulate information on which to base strategic management decisions related to the talent pipeline.
Then what?
At a recent HR Influencers Workshop hosted by Andy Campbell, HCM Strategy Director, Oracle, the discussion centred around the overall effectiveness of big data. I confess to being sceptical. The reason for this is that big data is subject to human implementation. And in the whole process, different interest groups will have a different "why?"  Whose interests are being served?  What are the business objectives? Very often commercial imperatives will not be the same as those of the employees, communities, national or sector interests. We see this with AirBnB and Uber.
Big data also takes no account of the human inclination to a cherry pick and choose the bits that suit them best. As an employment lawyer reviewing a contract I submitted recently said  "Whose interests do you want me to protect?" 
Big Data and Gender Balance 
Nowhere is this more apparent than in the area of my special interest, that is of gender balance and diversity. Despite the overwhelming business case for diversity in organisations, not only are the statistics remaining static, but there is growing evidence that there is even something of a backlash against these initiatives.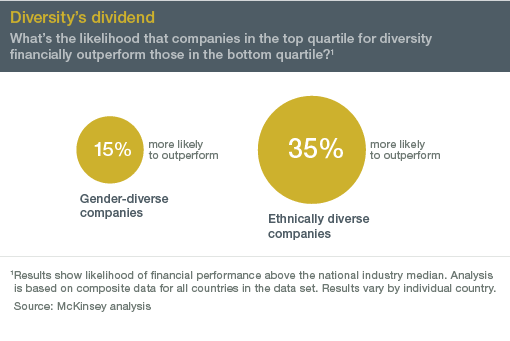 Research from JUMP and Axiom Consulting would suggest that far fewer men are open to supporting gender balance initiatives than was hoped for.
" Executives and senior managers are generally more supportive and active, whereas middle managers are not. Active engagement from those who favour gender equality comes mainly from the top of the organisation (39%) rather than the employees (12%). The men who are the most resistant to more gender equality are employees (43%) and middle managers (33-36%), in particular men who are between 30 and 40 years old (40%)"
The daddy factor
David D'Souza  Head of London & Head of Engagement, CIPD, commented in the HR Influencers  workshop, that this age group is the very one where men "settle down, start families and take-on mortgages. They become more conservative at this point in their lives."  
 Read: The angry white male is not who you think  Further research from HBR carried out amongst millennials the US suggests:
"..  a serious concern that unless something is done soon to change Millennial men's attitudes toward women, these men ascending to the C-suite may hinder — rather than advance — current efforts to reduce the discriminatory effects of gender bias."
Unconscious bias training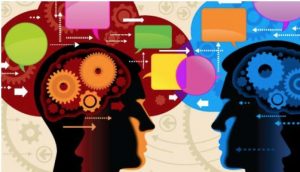 You would think that this would be an education issue then?  Unfortunately, it seems there is also a negative reaction towards diversity or unconscious bias training. Research cited in the Harvard Business Review, Why Diversity Programs Fail  by sociologists from Harvard University and Tel Aviv University, indicates that mandatory diversity training is not only ineffective but can actually produce negative results.
I have certainly encountered this personally. Even with diversity and gender balance training sponsored by a company President, the resistance within the group, came from the exact demographic referenced in the JUMP/Axiom Report. Factor in reduced engagement and interest from younger and more junior age groups, the picture is quite bleak.  I have also participated in initiatives to encourage the involvement of men. When these projects are voluntary, the engagement is sadly luke warm.
The HBR researchers also found that talent management strategies such as skill and strength tests, even led to declines in the number of women and minorities in the companies' workforces over time. "Managers don't like being told who they want to hire, so they often distribute tests selectively,"
Rock and hard places
So it looks like we're caught between a rock and a hard place. Big data points to the overwhelming business value of gender balance and diversity programmes. But there are very strong indications that the big data recommendations are being ignored by the very layers of organisations tasked with every day implementation of these initiatives. Recognising that this is rooted in unconscious bias, attempts to create awareness, is sabotaged or ignored.
When my son was a toddler he was resistant to wearing new clothes, so we had to leave new outfits on his bed until he finally got used to the smell and feel of them. Until they felt familiar and safe. Is this what organic change is about, a century long process to overcome resistance to change? It looks as if we are going to have to devise small group coaching programmes to literally coax multiple generations of the value of this big data!
With big data, the big danger is that everyone interpreting it has a different "why."  It's all down to whose interests get priority and the human element.
If your organisation needs support with gender balanced recruitment –