The Glasshammer in a recent post has written about how executive search companies and headhunters serve to exclude women. I read it with interest and the report it was based on  "And then there are none: on the exclusion of women in processes of executive search," which appeared in Gender in Management: An International Journal in 2013. Do head hunters exclude women specifically, I would say no, but they are not without culpability.
The client decides
As an executive search consultant myself it seemed to give me a significant amount of influence, which I'm not sure I really have. I wish I did. Head hunters are successful the world over, when they identify, attract and place first-rate candidates with their clients, who add sustained value to their organisations. In the sector we talk about finding purple squirrels and five legged sheep. If that's what clients wanted, trust me, we would try to identify them.
If corporations wanted to hire women do you really think any consultant in the interests of their businesses would walk away from that opportunity?  I don't think so.
Many of the sources for the report pre-date 2009 and the sector has been revolutionised since then. A large number of the "old boy" head hunters have retired and corporates are increasingly sourcing candidates themselves via alternative networks especially online platforms.
Unconscious bias rules
Is there gender bias in the search and recruitment sector? For sure, just as we find every other sort of bias.  Adverts are male coded, interviews unstructured and illegal gender based questions are shamelessly asked at every stage of the process.  Recent E.U. research  suggests that different emphasis is placed on the same criteria between and men in the interview process. A woman's appearance is the third most significant element where a man's appearance it is in eighth place. This issue is compounded in sectors where there are fewer women to be found.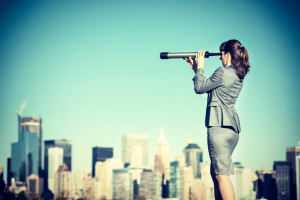 Both corporate and our general culture is riddled with conscious and unconscious bias. Head hunters are consistently asked to make what I call "copy paste" placements  – providing an identikit of what the client has asked for, usually the profile they had previously.
The profile will quite often correspond with the prevailing culture which more often than not will be male dominated. The document itself will be heavily male coded. Quite often the previous incumbent will also have been male.
Head hunters should at least have an awareness of their unconscious bias, be seen to be politically correct at all times especially in leadership roles. They should certainly not pose outlawed questions.
Time to hire
Occasionally there will be a rare manager who would be willing to consider or even insist on non-template options. But they are the exception. Usually one of the main talent acquisition KPIs is "time to hire" which means  head hunters are measured on speed. Speed = cheap = low hanging fruit. But if head hunters were asked specifically to produce gender balanced short lists it would be a sign that the culture had changed.
Until that happens head hunters can get away with being lazy and uncreative and dipping into their network. There are no incentives for doing otherwise, because that is what the client wants.
What women can do to position themselves on the radar of any hiring manager and head hunters is to:
Create relationships with head hunters: many start this process too late waiting until there is a crisis when they become reactive, not strategically pro-active. Become an industry source or sector expert so any achievements are known to head hunters.
Establish a strong online professional presence: especially a complete LinkedIn profile.  Although this has shifted over the years, men still predominate on this platform with women preferring to socialise on Twitter and Facebook.  90% of head hunters search LinkedIn for candidates so women need to make themselves more visible on this site.
Network: the invisible job market is a strong source for candidates for open vacancies, particularly at a senior level via network referrals. Research suggests the referral system produces male names.  Women are reluctant strategic networkers but need to find ways around that to make sure they are well positioned inside their target sector.

Create a career strategy

: this has been identified as one of the main barriers to career progression for women. Taking steps to plan ahead is important not to get caught off-balance at any point in their careers. Although it is impossible to anticipate every contingency. Many women don't even have a general guideline to how they will achieve their notion of success (whatever that maybe.)
What have been your experiences in dealing with head hunters?
Need help identifying top women candidates and creating gender balanced short lists? Check out the executive search and research solutions    Get in touch NOW