Career coaches and search consultants spend inordinate amounts of time encouraging job seekers to dazzle and to stand out in the candidate crowd. However there is one area when it's OK to be the diamond in the rough, unexciting and utilitarian, and when dull is completely OK if not advantageous. That is in the context of resume formatting.
I mention this in every workshop I do, but I am pretty sure as all the sophisticated CVs flood into my inbox, that most don't take this seriously! Every job search tool box should include one CV in bog standard, Word format or PDF. In my whole, somewhat long career I have never heard anyone suggest that they are seeing a candidate exclusively because of a pretty looking or creatively designed resume.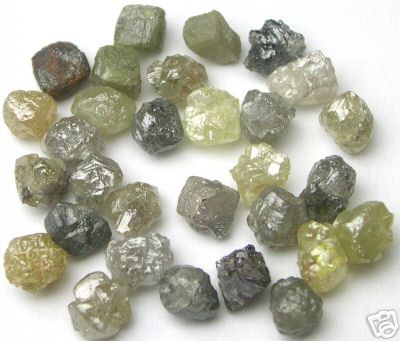 Why? ATS software
Many large organisations retrieve candidates' CVs from their data bases via A.T.S. (Applicant Tracking Systems) or H.R.I.S. (Human Resource Information Systems) which strip resumes of formatting when the information is imported into their own systems. The problem is that tech is updating all the time and different companies use different systems. The challenge is that oftentimes you may not know what to use.
Some ATS systems are sophisticated enough to complete this process without difficulty. They will tell you in advance the formats which are compatible with their software, which makes life simple. Others are not. Very often recruiters have to copy/paste information from a CV, into a client template to forward to the HR or hiring manager. I very often replicate contact details and if I have to retrieve those embedded in a header or  PDF format, that only takes time. Others dealing with hundreds of CVs per day with a wide field of candidates, have the luxury of not needing to be vigilant.
Additionally, many companies have rigorous anti-virus software which are especially punitive of attachments. I had one client who failed to get any CVs I had sent  in connection with a search for an International Tax Specialist position. We found out that their firewall blocked all mails and documents which included the letters  "cialis"  (a male drug).
Resumes don't get you jobs – interviews do and  what you need is the opportunity to shine in person.
PDF or not
At one time PDF format was not always advisable because it was quite often incompatible with some ATS systems which require additional software to convert back to Word, or to align with their own company templates. Many companies have this – but not all. Times have changed and when you upload a CV the system will let you know which models it will accept. Today, both Word and PDF are acceptable.
Candidates also use PDF because they fear that their CV will be modified. Honestly – no one has time and if it is tweaked it's usually for their benefit.
Other bells and whistles which may also cause your CV to slither into the ether are: graphics  (tables, charts) section divides, columns and even photos.  However this is also changing  frequently, and many systems are much more flexible than they used to be.
To complicate matters because 25% of all CVs are read on mobile devices, it's good to check how yours looks on an iPhone or iPad. In these circumstances PDF format works best.
Think small
Importantly, most CVs are now read on a small screen, frequently a phone, tablet, or laptop,  not even a full size desk top. It's important that your CV, particularly the top half of Page 1 is very clear and where the punch is packed.  Even then, the reader might be accessing it via a preview or cached version when complex formatting will not produce the best results.
If you do have a story to tell that requires a sexier look or illustrates a more creative side of your personality or career, fear not you still have a number of options.
Include your LinkedIn url and use the slide share function in your profile or upload it into the media section
Add a hyper link to your website
Take a hard copy of your fancy CV with you to the interview
Keep an updated copy of your CV on your phone. You never know when you will need it.
The most important goal is for your resume to be easily retrievable. This is when dull not dazzling works in your favour.  Resumes don't get you jobs – interviews do and  what you need is the opportunity to shine in person.